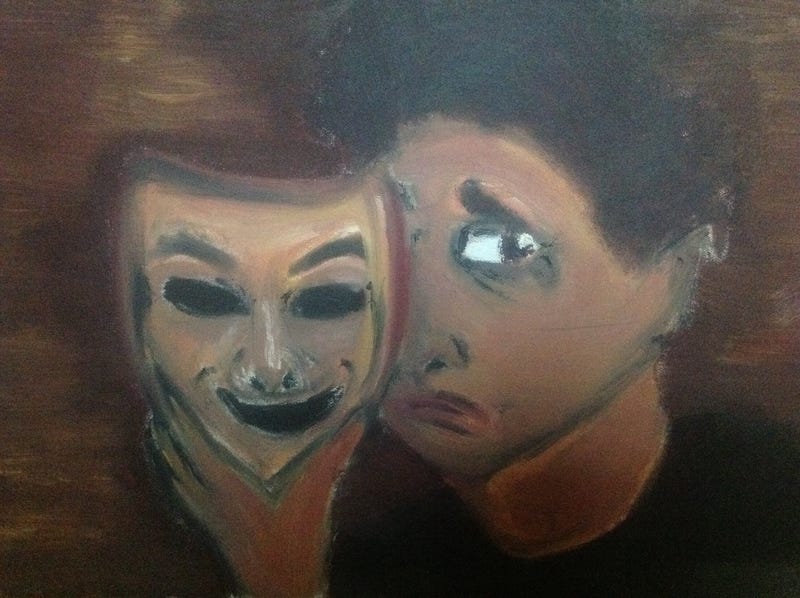 In the wake of the sudden loss of Actor/Comedian Robin Williams the issue of depression has brought itself back to the public's consciousness. We are a society that always seems to see the signs after it's too late. There will be serious talks about depression and suicide and what steps we can make to improve mental health as a society, but eventually like everything else these thoughts will fade into the background. With that in mind I think it's in my best interest to share my own struggles with depression.
I guess I'll start off by saying that I have been dealing with depression my entire life. Until recently I thought this problem was my fault, and stubborn as I am always tried to deal with it on my own. I felt it a sign of weakness to ask someone for help. I could always fix my own problems until everything would become too difficult. The results of my self medications led me to drop out of school, work at dead end jobs and at times push away friends and family.
In my life depression has always come in waves. I could have three or four months where everything seemed to be going great, and then all of a sudden something wouldn't feel right in my head. At times the fear of the outside world would become literally paralyzing to me. While I can honestly say that I have never had any thoughts of suicide, I have had, and still do have days where I can't get out of bed. Better to stay here and not deal with the rest of the world.
The effects of my depression were with me as the shy kid in elementary school struggling to make friends. They were with me when I couldn't handle the pressures of college and dropped out without telling my parents. They have been with me every time I attempt to look for a new job but think about the million different ways I am going to mess it up.
About six months ago, with the help of my girlfriend, I took the initiative to seek outside help. I finally went to see a therapist. I finally, now am able to realize that my depression and anxiety issues had jumped out of my own control. I know now that I need outside help to deal with these issues.
In thinking about Robin Williams and the long list of other performers we have lost to this illness I remember myself at 25. Around friends I always enjoyed being the life of the party. I would love to be the center of attention. It was easier for me to perform in front of an audience than communicate with someone one on one. I can't begin to think what was going on in Robin Williams' mind the last moments of his life, but I can understand the highs and lows I have felt when it comes to my own life.
I have wanted to start writing this blog for five years, but have come up with a different excuse time and time again to stop me from it.
Right now my life is in a pretty great place. I have a great relationship with someone I love and respect immensely. I look forward to moving in with her soon. I have a family that has been behind me and supported me my entire life, through good times and bad. I still have my bad days though. That's the thing about depression. In my case I know it's always going to be there. I just know that I can't keep dealing with it in my own. I know now that it's okay to ask for help.